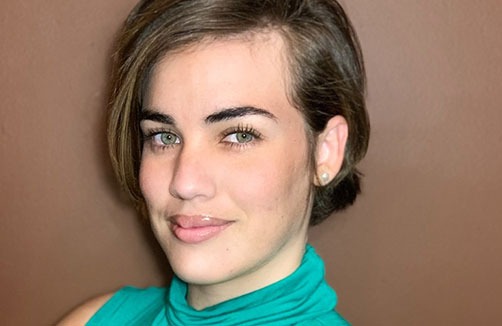 Omayra Echenique would love to say she chose a real estate focus at Rutgers Business School — where she found herself searching for a new career path after arriving from Cuba with an engineering degree — because she knew everything about the school's plan to pioneer a top-notch career guidance center for its students.
Truth is, she was hooked on HGTV at the time.
Whether inspired by daytime TV or not, Echenique is glad now to have been an early alumna of the Rutgers Center for Real Estate, which the school established about six years ago. Working as a director of development for Newark-based real estate firm RBH Group LLC, she's the template for the type of high-achieving professionals the university boasts about producing.
The center provides internships, education and networking opportunities to next-generation real estate leaders like Echenique with the help of more than 60 of the local sector's current figureheads. It's not just leaders from firms such as Newmark and Edison Properties helping lead a diverse mix of Rutgers students into industry roles, but also leaders at the New Jersey Economic Development Authority, trade groups and prominent law and financial firms.
The school's stated goal is to create an epicenter of real estate activity, one that could become a blueprint for a larger nationwide expansion.
If you ask the students, the school is on the right track.
Echenique was working as a bank teller while working toward her MBA at Rutgers when she enrolled in a real estate financing class. That led to her connecting with the Rutgers Center for Real Estate soon after its inception. After finding scholarships that afforded her some financial flexibility, she was offered one internship and then another through the center.
Those positions gave her the résumé she needed to start her real estate career.
"They put all the resources right in my hands," Echenique said. "They also gave me the intangibles: The chance to hear the experiences of real estate experts, and their mistakes, which hopefully you won't make in your own career; and the chance to build unbelievable relationships."
That last piece is the one she treasures the most still, several years into her real estate journey.
"Real estate is a small world — where, chances are, someone is going to know someone else," Echenique said. "So, the interactions, the handshakes, create an important pathway to making yourself known, too."
That's all music to the ears of Ronald Ladell, who was one of the founders of the academic center's executive committee. He's involved in planning the center's activities and designing undergraduate- and graduate-level curriculum for the center's participants. At the same time, he teaches real estate law and development at the Rutgers Business School.
"The overriding focus of the center is student outcomes," Ladell said, adding that the center was envisioned as a way to further establish Rutgers "as a foremost academic institution in New Jersey and the tri-state area focused on student outcomes tailored to a real estate career."
Why is Rutgers the right place for that?
Besides the fact that its campuses are situated in one of the busiest corridors for real estate transactions, Ladell points to what he calls an "incredibly diverse" student body — from a racial, ethnic and gender perspective.
"Additionally, there's many first-generation college students that are at Rutgers, and a significant amount of transfers from community colleges," he said. "The ability to help that diverse group of students is a motivating factor for all of us involved in this pursuit."
There are other real estate centers on university campuses. Not many, however, have the added emphasis on research — relevant to public policy both locally and nationally, Ladell adds — that has been conceived of as a central part of this local program. The first example of that was the center's 2018 white paper on school-age children in multifamily housing units.
Patrick Richards, a Rutgers real estate major who will be graduating in January, said that research focus is something he's come to appreciate more about the center during his time there. He first learned of the center about a year ago and joined. He got placed in a project manager job with Jersey City-based TANTUM Real Estate shortly thereafter.
"I work there because of the center," Richards said. "Through the center, I connected with a real estate-specific recruiter. And it was as simple as sending a résumé and going back and forth over some calls. So, obviously, this has been a huge benefit for me professionally."
The people he's listening to lectures from in his real estate classes … he now works with them professionally on a daily basis.
It's a strong endorsement for the career pipeline that leaders of the Rutgers Center for Real Estate have worked to orchestrate.
For alumnus Dante Intindola, who now works on the finance side of real estate, it's also indicative of an overall course change for how a large academic institution is serving students.
"With as many students as there are at Rutgers, it can at least feel like there's not a lot of personal counseling services or advisement or that you're on your own," he said. "But the center provided a very personal and hands-on approach to developing us into future real estate professionals. It's giving students great experiences with finding a path forward out of school.
"Doing that is getting young graduates good jobs and ultimately keeping talent in the state."