Rutgers alumna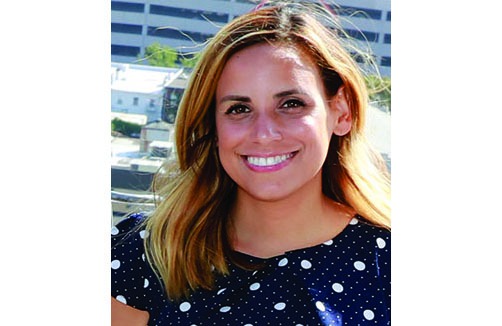 As a real estate student, I got the chance to not only take the most valuable courses for my present career, but I also worked as the President of the Real Estate Society (RES) and participated in a national case competition.
I am a Rutgers alumna. I studied finance with a concentration in real estate. Throughout my time at Rutgers, I was searching for a career that would make me happy and challenge me at the same time. Real Estate was exactly what I was looking for. Consequently, when the program was introduced to me, there was no question in my mind I needed to join. I took all the classes available to me and fully committed my time to learning and taking advantage of all the opportunities that were given to me. I had the most dedicated professors. They were fully devoted to teaching, helping, mentoring, and opening up a world of opportunities for students. The Real Estate Center provided me with great opportunities, including leadership, networking, scholarships, internships, exposure, and my past and present job positions.
As a real estate student, I got the chance to not only take the most valuable courses for my present career, but I also worked as the President of the Real Estate Society (RES) and participated in a national case competition. That forged some of the best relationships I've built through the past few years. Not only was I able to meet and work with students who are presently part of the industry, but also industry leaders who would come and speak at our events and I got the pleasure to meet thanks to RES. In addition, I was invited to the yearly Mixers the Real Estate Center hosts which were an experience like no other. I got to learn from some of the most successful people in Real Estate, like the CEO of Mack Cali and the Head of Global Real Estate at TIAA CREF. These experiences were priceless to me and the opportunities to network are still available to me even after graduation.
While at Rutgers, I received the Real Estate Center scholarship and the WXNYRE (Women Executives in Real Estate of New York) Scholarship. These scholarships covered part of my tuition and provided me with mentorship for two years following my Rutgers graduation. Through WXNYRE, I've been able to participate in networking events, courses, and I was provided a mentor who has guided me with tough decisions in my career such as choosing my path. These opportunities would not have presented themselves without the support and advice of my real estate professors. I also participated on the Rutgers team in the inaugural University of Miami impact real estate case competition in Miami. This is a graduate school level competition. And while two thirds of the Rutgers team was undergraduate, we came in first place and won $11,000.
During my last year at Rutgers, I got the opportunity to do an internship at Transwestern Commercial Services in the areas of Market Research, Brokerage, and Property Management. This is the second best place to work in NJ according to NJBIZ. Additionally, I received mentorship from one of the Real Estate Center's Emerging leaders. This resulted in a great relationship and, thanks to my mentor, I was able to land an internship and a full-time position as a Valuations Analyst at Duff & Phelps. I was given the opportunity to take some of the Appraisal Institute courses and learn a great deal from this position. But had it not been for the courses I took at Rutgers I would not have been ready for the next opportunity.
I've recently left Duff & Phelps and I landed the job of my dreams. This was also possible due to the support of the professors at the Real Estate Center. Currently, I am a Capital Markets Analyst for Aareal Capital Corporation in New York City, underwriting senior and mezzanine debt for projects in the seven largest metro centers in the United Sates. The average transaction size is $100 million. Although this position is challenging, I am learning a lot and getting exposed to great deals. My Capital Markets course with Professor Kevin Riordan prepared me for this opportunity and gave me the confidence to analyze more complicated deals.
The Real Estate Center prepares people for success. They provide you with all the tools to learn. They open up all the doors so you can network with the most knowledgeable people in the industry. They place you in the right companies, making sure you are getting the best experience that will prepare you to be successful. More importantly, they mentor you through it all. I still send my professors a message when I am in need of advice. I will forever be grateful for all the opportunities they have provided to me, which resulted in a career and experiences beyond my dreams and expectations.